How This Brussels-Based Freelance Translator Organises Her Business
---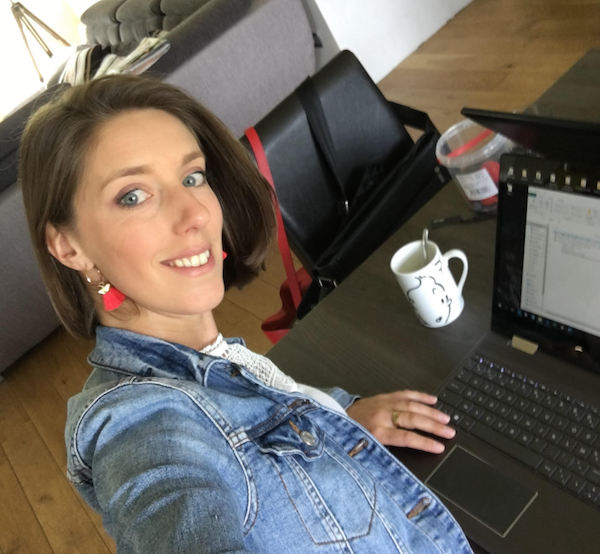 When a country has 3 official languages, with less than half of the population speaking more than one of them, it seems like a good breeding ground for translators.
That's where Clotilde Hamblenne is from.
As a Brussels-born translator, she translates from English, Dutch and Flemish into her native French. She started her freelance translation journey 11 years ago. Today, we're telling her story.
Clotilde's translation business goes by the name Absotrad. She also works as a French-language copywriter. At the start of her translation journey, as many translators do, she worked primarily with agencies. As the years went by, she built her portfolio of direct clients, most of which are SMBs.
Although she's normally a one-woman show, she's been known to outsource some projects. She's specialised in marketing, corporate communications, fashion and hospitality, and even does copywriting and slogan creation.
With such a mix of services, it's expected that she'd need a little extra help to understand how to price her services and know where her money is coming from. Today, we're telling the story of how she organises her business with LSP.expert.
How Clotilde organised her business
Like many translators, she kept track of her business with Excel and Word. What most translators face using these tools is fixing mistakes made ("The total's not right on this one" or "My invoicing information is wrong") and manually creating income reports which were, at best, questionably accurate.
Even though she spent years trying to maintain a derelict Excel "system", sometimes you just have to say goodbye. At the end of each month, she'd create invoices with some Excel-generated calculations (she admits that Excel was not her strong point).
And, just like what happens to most translators who use Excel as an accounting system, clients would come back complaining about mistakes in the invoice.
She also used Excel as a CRM (customer relationship management) tool. She had a list of contacts, company names and email addresses. At the end of each year, she would manually collect all her invoices and try to create a graph that would show her how much money she made that year. As you can imagine, this task took hours.
She would spend too much time between documents, and often there would be some inconsistencies between them (e.g. when a client changed their name, she had to remember to change it in all the documents). Plus, there was the risk of human error.
She worked this way for 8 years. She thought it was the right way, because her colleagues were doing it.
Then, she started using LSP.expert.
Now, Clotilde has annual and monthly reports automatically generated by LSP.expert. She can set objectives. During slower periods, she can see that perhaps it's a seasonal pattern, and that better times are coming. Having that overarching insight into business patterns and growth (or decline) helps her plan for the future.
These insights have helped her make very important decisions in her business: whether to incorporate, add another service, and how to organise her work time.
LSP.expert aims to help make things easier and more straightforward for translators. While we translators are often forced to use heavy, unfriendly and complex tools to do translations, we think that things like accounting, reporting and admin should be easy.
How do you use LSP.expert? We'd love to hear from you!
---
---