Partner, Not Service Provider: Christèle On Positioning Her Company of One
---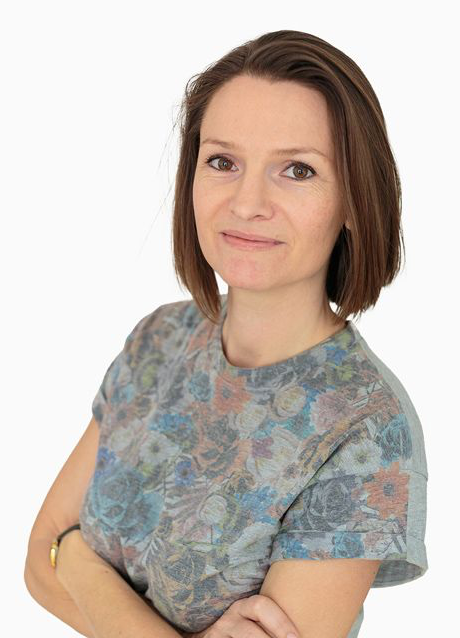 When you know, you know, right? Christèle Blin certainly did. She fell head over heels in love with the world of translation over two decades ago, and it's a love that's still going strong.
Her clients know they can rely on her for the highest quality translations. And she, in turn, knows how important it is to outsource admin and rely on solid processes to make sure those standards never slip.
As the owner of a one-person company, she depends on LSP.expert to keep on top of complex paperwork. Managing her business this way frees up valuable time that she can spend working on interesting projects from her favourite clients.
Here's a window into her life as a translator.
Love at first sight
Christèle first discovered translation when she was 19 and doing a summer job at CERN in Geneva.
She was studying international trade at the time, but she wasn't excited about the idea of a career in that sector. And as she learned about translation, she realised it was the perfect career for her.
"You get to use languages, you interact with many people from around the world, and every day is a school day. No routine and languages. Now that's a dream job!"
We couldn't agree more!
She graduated with her master's degree in translation in 2001, and ever since then has been building on that foundation, taking courses in translation, copywriting and her specialisms: marketing, corporate communications, economy, finance, real estate and logistics.
From freelancer to one-person company
Christèle's operates her translation business as a "société par actions simplifiée" - a one-person company.
It was her accountant who advised her to take the leap from freelance to company, mainly for tax and other financial reasons.
It does involve a lot more paperwork, but between LSP.expert helping her to keep on top of her expenses and her trusted accountant, she finds it all very manageable.
And having an accountant is something she'd recommend to anyone.
"I can only recommend those who don't have an accountant to find a good one (word of mouth is usually the best way to find them!), as while they work for you, you can work for your clients! And it's always better to know your accounts are in safe and professional hands."
Keeping clients happy
Christèle knows how important it is to build lasting relationships with her clients, and LSP.expert has been helping her make sure no key details slip her mind.
She adds any relevant information to each client's profile so she doesn't have to remember things like when she has to invoice, if any bank charges apply and when she can expect work to arrive so she doesn't overbook herself for those dates.
This all helps her maintain her professional image in her interactions with her clients.
Spending your time doing what you do best
Just like lots of other LSP.expert users, Christèle used to use Excel to keep on top of her invoicing. She dreaded invoicing day as she'd spend hours triple-checking everything before sending it out. Sound familiar?
She was fed up with wasting so much time every month, so was delighted when she discovered LSP.expert.
She found it easy and intuitive, thought it was great that it was cloud-based and accessible from anywhere, and appreciated being able to make suggestions to the design team and get support quickly when she wasn't sure how to do something.
Christèle now puts all the hours she's saved to good use doing more of what she does best - working with her long-term clients on interesting translation projects.
It's all about your mindset
Christèle makes it very clear that she works with her clients, not for them.
"I'm a one-person company, and some of them are gigantic multinationals. Even then, I consider myself their partner, not a tiny service provider. It makes a world of difference to our relationship!"
At LSP.expert, we're big fans of this approach, and especially love the fact that our system helps small business owners like Christèle position themselves, dream big, recognise their worth and maintain a professional image.
Have you found that LSP.expert has helped you get into a better mindset? We'd love to hear your story!
---
---